This world contains a lot of people who are dealing with social anxiety problems. If you are among them, then you should know that you are not the only one in this world.
Even famous people and celebrities have this problem, and there is every chance that you know who they are!  Johnny Depp also suffers from social anxiety for example.
Daniel Tosh is one of the world's most famous comedians who worked very hard and learned how to overcome the social anxiety he is suffering from.
Social Anxiety Problems And Daniel Tosh
Would you ever have thought Daniel Tosh suffered social anxiety problems?  But he found a way to overcome his social anxiety while being famous.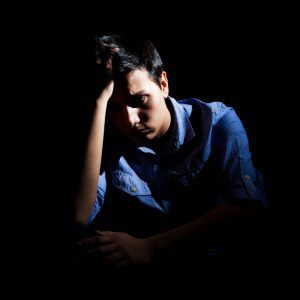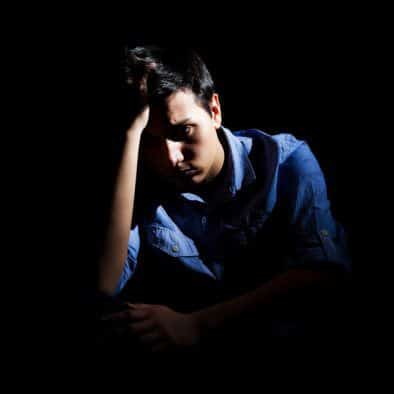 How did Daniel Tosh Manage Social Anxiety Problems?
1. In almost all his interviews, he has been asked this question. He says that while telling jokes, he makes a character and connects with his audience. Hence, because of this, he converts himself into someone else for a while and because of this character, he overcomes his anxiety problem and readily interacts with people.
2. Daniel's personality while acting in front of the audience is different from the personality he has at home. He is entirely different in both places. While performing on stage, he becomes a kind of a person who easily gets carried away about any jokes.
This is because of the way he presents himself in front of the crowd. When he is with his friends at home, he is quiet in general. The difference in both places shows how he changes his personality when he is in front of the audience.
3. Imagine that you are in his place, and the cameras are rolling, you are in front of a large crowd on the stage. You wouldn't act normal and be yourself as you usually would; instead, a new personality would be created by you. Talking about Daniel, he is funny, confident, loud and performs very well on the stage. If a new personality is created by you, it could be the same as that of Daniel Tosh, and you could let go and enjoy yourself while in your new persona.
Almost all people who know him personally and many of his friends say that he is not at all the same on stage as he is at home and is completely different in both the places.
4. Not only Daniel. There are quite a few celebrities suffering from social anxiety disorder like the Daniel Tosh social anxiety problem. Most of these celebrities perform in front of the camera and the crowd.
The average person doesn't realize this because these stars act differently while performing. They made this possible because they were comfortable with a different personality in certain situations.
5. Everyone can manage to do the same thing. Daniel has a job that many people don't have. Therefore, it's hard to understand his situation by some people. Although some individuals can do this thing even with social anxiety problems, everyone can learn to change personality like Daniel.
Changing personality can be a difficult task at first, but it becomes easy as you continue to do it on a regular basis. This practice can help a lot to interact with different and unknown people.
This practice can help a lot to communicate with different and unknown people. It stops you from thinking about yourself continuously and allows you to be more spontaneous. It is like having an alter ego and just like an actor you assume a different identity. This makes it easier for you to perform and not be self-conscious because it is only a role you are playing.
Therefore, your ego will not be criticizing you because you are putting your real self aside and protecting your true self. I hope the social anxiety problem of Daniel Tosh has given you some encouragement to overcome your difficulties with social anxiety problems.
Kendall Jenner Fear: Holes
Yes, the model and fact star has the unduly named fear of minuscule holes.
Jenner lately wrote about it on her application and website: "Things that would set me off are pancakes, honeycomb, or lotus heads ( the worst ). It sounds daft, but so many folks essentially have it!" While it is correct that many of us claim to have it ( well-liked triggers of trypophobia have included the Apple Watch ) trypophobia isn't an official diagnosis. Some critics have brushed it off as a viral phenomenon instead of a bonafide fear. Having said that, a paper printed in the book Mental Science disagreed the fear "so far unreported in the systematic literature" might be due to the frightful patterns' visible likeness to deadly animals, for example, lethal snakes. "We disagree that though sufferers aren't aware of the organization, the fear emerges partly because the engendering stimuli share essential visible traits with threatening organisms," the writers wrote.
Do you have any experience of doing this? Please share in the comments below.