Herbs for social anxiety refer to natural substances which you use in combating anxiety. Herbal remedies for social anxiety have been utilized for a long time. And they have been found to be effective and efficient. As they help in supporting the functioning of the nervous system.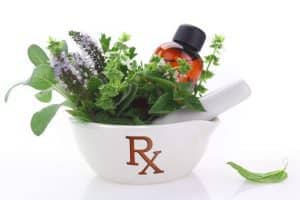 On the other hand, herbal remedies help in promoting general body relaxation. And also boost a positive mood which is necessary when suffering from social anxiety. Have you ever considered using natural resources to assist you with fear symptoms? Your body is an incredible machine, but all too often we just pump drugs into it to relieve symptoms. Since the beginning of time people have been using natural remedies to help them stay well. We lived off the land and had a great knowledge of herbs and plants to make us vibrant and healthy. As time went on we began to develop medications to help us with our general health. It has got to the point where we feel there is a pill for every ill. And while medication has its place and is helpful when disease occurs, are we now too reliant on drugs? Are we waiting until our physical health needs drug intervention instead of taking better care of ourselves in general?There are natural treatments available to help with your anxiety. Herbs for social anxiety can assist you in overcoming social nervousness disorder. Studies have shown this to be true over the years. And some cultures have highly developed alternative medicine remedies for treatments. The effects of natural resources on the body have proven to be helpful. But there is a clear separation of treatment between natural remedies for anxiety and manufactured drugs. Patients may find natural treatment therapy helps them. They may find that these solutions lessen the effects of worry and stress disorder in general. So it is beneficial to study herbal remedies and do not fear them. Read about some of them now, study them and you may discover another ally in your fight with social anxiety disorder.
Herbs for social anxiety using herbal remedies for treating symptoms.
Winter cherry
It is a prominent herb that people have been using in the treatment of some disorders including stress. When you use the herb, it enhances relaxation. At the same time, it promotes emotional stability. This is fundamental in overcoming anxiety. The herb also stabilizes the immune and nervous systems. These systems are crucial in dealing with social anxiety.
St. John's Wort
It is a perennial herb that is commonly characterized by yellowish flowers. If you use the herb when used it will boost mood balance and emotional stability. It was found to be a very useful herbal treatment for anxiety. Though some countries have banned it recently. On the other hand, the herbs promote the health of the nervous system. Doing this goes a long way in reducing the effects of social anxiety if used over a prescribed period.
Arctic root
This herb has been associated with reduced stress in patients suffering from anxiety. During times of stress, the herb can support the body positively until it is relieved entirely from worry.
The herb improves overall body circulation and the function of the nervous system. With an improved nervous system, patients can overcome social stress for short periods of time.
Valerian
It has been used for a long time to help relieve nervousness. This natural herb helps in improving circulation in the body. And also boosts relaxation which helps when dealing with anxiety. Those who have used the remedy, have reported less stress and also decreased anxiety. The herb is being well tolerated even though some side effects have been reported in a few scenarios.
Theanine Social Anxiety
Theanine is an amino acid that is commonly found in green tea and in common supplements that you are using at home. Theanine has calming properties which are essential when dealing with anxiety.
Anyone suffering from social anxiety is recommended to take the tea two to three times a day. If you are strictly following this routine, anxiety will decline tremendously and in some cases, it will be alleviated completely. You should be avoiding caffeine and keep to a regular sleep pattern. Theanine is one of the best herbal remedies for social anxiety.
Passion flowers
This herbal treatment for social anxiety can be used by you in combating tension. The flowers are combined with other herbs so that they can boost each other in alleviating anxiety.
When consumed, the flowers help in enhancing the functioning of the nervous system. However, the direct effect of passion flowers in some cases cannot be established as many herbs are mixed to get better results.
SAMe monograph
It is a naturally occurring herb that is used to moderate your mood and also improves the immune system. This herb helps in balancing neurotransmitters which are important in alleviating tension. Herbal remedies for social anxiety may provide relief from your symptoms over time.
Sleeplessness and sleeping problems can be due to a selection of factors including overeating, too much caffeine, depression, stress, and agitation.
Were you aware that death from prescription drug side-effects is the 4th leading cause of death in the US? With all of the cash which has gone to investigate Cancer, why are folks still losing their battle to Cancer each day? Heart bypass surgeries are performed regularly on individuals who are in their 40s, 50's and sixties, and a lot of them had more than one. There are still people who would prefer to consume traditional drugs as it works extremely fast, but many times with complications, while herbs take some time to work but without side-effects. Which in particular would you select? In my study of herbs, I've found a few excellent cures that the vast majority of people don't even know about.
Sometimes I just wish that doctors would work side-by-side with naturopath physicians and offer the very best of both fields, but I don't see that taking place for a while. Herbs for social anxiety can help with your symptoms. Find out for yourself and see if they help you.
Related articles