Jobs for people with social anxiety can be hard to find when you suffer from a social anxiety disorder. People suffering from this condition are usually best suited for particular jobs.
Everyone needs to work. But if you have social anxiety then finding a job that fits you is hard. Most careers you may look at mean interacting with people on a daily basis. Jobs for people with social anxiety are challenging, to say the least.
For the socially anxious person, this may mean getting overcome with fear and anxiety.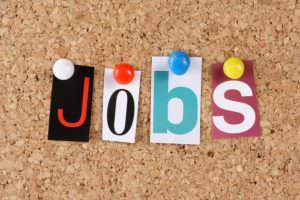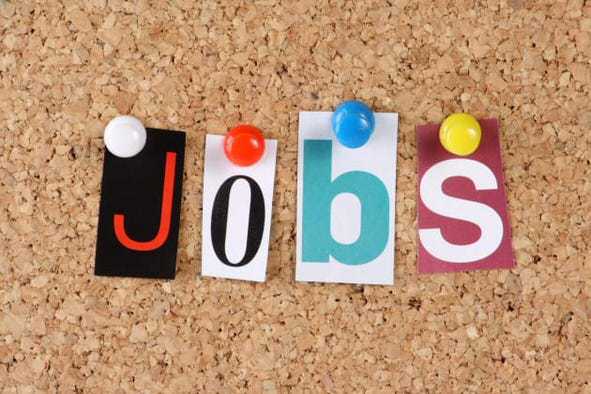 Working life is not easy for social anxiety sufferers. Little things make you feel uncomfortable. Talking to people and making new relationships can be distressing.
This may cause physical symptoms like sweating, stomach upsets, rapid heartbeat, trembling and shaking. All of these can lead to depression which is quite common.
So working from home might be the right choice for you.
You may have to talk to customers over the phone, but at least you avoid face to face meetings.
You don't want challenging jobs. Social anxiety disorder combined with particular jobs will only make your disorder worse.
Most jobs now use performance metrics to evaluate your efficiency. Many also involve presentations and public speaking. In situations like that, a person can feel their fear rising until the point where they cannot cope.
So let us look at some jobs that may work for you. Working alongside people and interacting with customers is minimal in lots of jobs.
---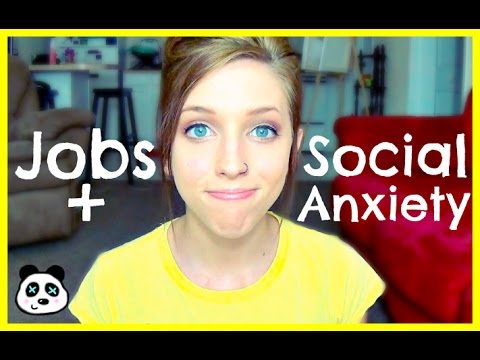 Let's take a look at some of the best jobs for people with social anxiety disorder
Jobs which require an individual to work at their own pace and offer little contact with people are usually (but not always) best.
Artist
If you are looking for a creative outlet that allows you the alone time needed to express yourself, then the career of an artist would be perfect for you.
Your work does not have to be limited to a canvas; graphic design is also a very popular choice.
A lot of artists choose to take on a day job until their business picks up.
Writer
A lot of people consider writing to be their dream job. However, it can sometimes be difficult to become gainfully employed right away.
If you would like to be a columnist, an author of fiction and nonfiction or become a technical writer, then you have plenty of options available to you. This is a good choice of jobs for people who have social anxiety because you can work from home.
Stay-at-home Parent
Though you will be expected to have some social interactions, this job allows you to have flexibility as it concerns dealing with others.
You have the ability to control your children's social activities and balance this with some alone time.
Though it is crucial that you keep in mind your child's need to socialize with others. Balance is the key for this job.
Accountant
Accountants are responsible for managing the bookkeeping as well as financial details for businesses and individuals.
If you have a knack for math and like the idea of working with numbers, then becoming an accountant will be able to give you the opportunity to work on your own.
Though if you prefer to work for a big company rather than as someone who is a private accountant, there will be a level of social interaction required.
Dog Trainer
What better way to spend time with animals than to be able to work with them? This is one of the best jobs for people with a social anxiety disorder.
As a veterinarian, zookeeper or kennel operator, the majority of your time is spent in the company of the animals you train.
Though at times you may be expected to deal with the dog's owner, your associations with others will be minimal. This career offers a high level of independence.
Computer Programmer
Programmers need to be very detail oriented and have a love for problem-solving.
While there is a certain degree of social interaction required, employees are valued for their skill sets rather than their ability to communicate with others.
If you don't mind having to concentrate for long stretches of time, this is perfect for you. Naturally, these are good jobs for people who have social anxiety who tend to have significant concentration levels.
Landscaper
Landscapers have the ability to work for golf courses, large landscaping companies or as private entrepreneurs. Again this is one of the best jobs for people with a social anxiety disorder.
If you are interested in having a job which offers very little interaction with others, then landscaping can supply you with the freedom to spend most of your day outdoors and alone.
This job is a good choice if you don't like the idea of working in office environments and suffer from social anxiety.
In conclusion, there are lots of jobs for people with social anxiety disorder, and I hope you have discovered one that might suit you.
Related articles